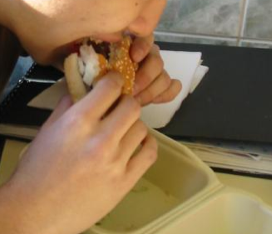 Completely unbeknown to me a debate has kicked off in the last couple of days about what Labour and Conservative bloggers in the UK will do if the UK gets a Tory government sometime soon. Charlie Beckett kicked things off in The Guardian, and Iain Dale has joined the fray. While this debate has been starting online in the UK I've been in Vienna at a Party of European Socialists conference where I made a presentation about online campaigning and participated in a debate about the issue. A discussion about blogging was one part of that.
What, overall, is the recipe for success for a decent political blog? First of all it's better to be an individual writing, someone that visitors can relate to. Second it's important to know your issues, get your teeth stuck into something, and aim to be consistent. While I'm a Labour Party member I don't primarily blog about Labour Party stuff – Britain's relationship with the EU is the issue with bite for me. And while I might rile eurosceptics I hope they at least think I'm consistent (if wrong). Essentially it's trying to develop a one-person global microbrand.
So, essentially, for me it's not an issue of left or right when it comes to making a decent blog – it's latching onto an issue that you care about. In the red-vs.-blue environment of UK politics that normally means you have to latch onto a party and write your blog about that. Compare that to the experience in Denmark – the Liberals are in government, and the Social Democrats in opposition, but the Liberal blogs are more vibrant and regularly updated, latching onto the very live debate about liberty in the aftermath of the Danish cartoons debacle.
While I'll personally be in a fit of depression for months if Cameron gets into power that won't make this blog better or worse. I still won't have access to Westminster gossip, the lifeblood of many UK political blogs. The only slight change might be that I'll dislike Cameron's EU policy more than I dislike Brown's, and hence my critique could be stronger, but the essential recipe will be the same – try to have a consistent, logical and ideologically-based approach to the issues that matter to me.
So then, lastly, what can be learnt from the very fact that I was even invited along to the PES conference in Vienna? In short, the PES takes a different approach to political communication than the Labour Party in the UK does. I know people in the PES read what I'm writing, and I'm somehow part of a debate about the direction of European social democracy which, by default, has to take place online as people from Helsinki, London and Lisbon can't physically meet up all that often. Labour on the other hand still is stuck in the Mandelson-Blair mentality of political communication and internal party dynamics, namely slavish loyalty wins the day. Only when the party loosens up a bit, welcomes bloggers of all hues of red into the tent, will anything approaching the system in the US or even the PES be achieved.
As I said in my presentation yesterday, think Barack not Blair when it comes to political campaigning online.