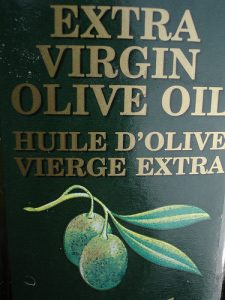 6000 working groups during the Swedish Presidency!? What do all those meetings do? That's the question posed by Open Europe. Undoubtedly there is a cost, and a financial burden, posed by this number of meetings but – frankly – what is the alternative? Let's take the Working Party on Olive Oil stated by the Open Europe blog entry. I've never been to that particular committee but at a guess it would be advising on what the guaranteed price an olive oil farmer would be paid for a litre of olive oil in the Common Agricultural Policy, and also analysing evidence of any health or contamination issues in olive oil.
Now, Open Europe, if 27 Member States at a working group are not dealing with these things then who would take such decisions? Well, that would be the European Commission. So as Open Europe actually wants a EU better controlled by its Member States then they should actually favour the existence of bodies such as the Working Party on Olive Oil.
Now there's the wider issue of whether the EU should be regulating olive oil or not, but if the EU is in the business of doing that then there have to be the systems to allow decisions to be taken.
But of course with Open Europe (which claims to be a 'think tank' – not that you would know) they first and foremost want to have a little while about bureaucracy. Forget any analysis of why there might be need for working groups, oh no, that wouldn't fit the agenda now would it?