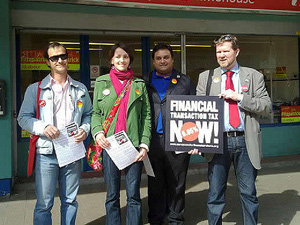 Better than no-one – S&D group MEP Claude Moraes has issued a statement, on behalf of the group, defending Schengen and criticising Sarkozy and Berlusconi. Moraes – rightly – says:
The Sarkozy-Berlusconi demand for stricter border checks is ironic. It betrays their mistrust in each other's ability to deal with migration and it shows that instead of working together to find solutions, they prefer to bring back barriers between countries.
All very well, and I am glad some elected politician is saying something decent on this, in light of my previous blog post.
The irony of course is that it's a British Labour MEP, Claude Moraes, making the case to defend Schengen, when the UK is only part of the oppressive bit of Schengen (the SIS) and not the liberal bit (the lack of border controls). When, I wonder, might Moraes put his head above the parapet and demand full UK membership of Schengen?