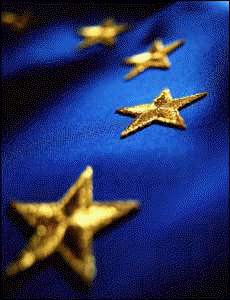 My attention has been drawn to plans for how the UK Foreign Office is to boost efforts to communicate the European Union to the British Public. The ideas were leaked to the Mail on Sunday in December 2006 – read the full idea here. The plans themselves seem all too limited in their scope, and are quite superficial. But that's not quite the point.
The article implies that these communications efforts are thanks to Howell James being the former partner of Reinaldo da Silva, the latter now being European Commissioner Peter Mandelson's partner. What a thoroughly ludicrous idea! This is the country after all that feared gay influence in politics – seems the Mail on Sunday has not moved on. Plus Howell James used to be John Major's press secretary, and Major was hardly a committed federalist.
Secondly, the article claims millions of pounds are being spent on these efforts, although this is (sadly) very far from the truth. In a 15th January 2007 reply to a Parliamentary question, it was revealed that the FCO has a lousy £200,000 to deal with EU publicity matters. The Hansard entry is here, and quoted if you
Reframing the Debate
Michael Gove:
To ask the Secretary of State for Foreign and Commonwealth Affairs what the estimated cost will be of the initiatives set out in the paper Reframing the Debate, prepared by the Government's Head of Communication, broken down by (a) programme, (b) staff and (c) other costs. [113831]
Mr. Hoon:
There is no new budget or staff resource to implement these recommendations. The Government have always been committed to engaging with the UK public to generate greater awareness and a mature debate about EU issues. These recommendations are designed to improve the effectiveness of the Government's work in this area. They will be taken forward within existing staff and financial resources in the range of Government Departments whose work relates to the EU. The Foreign and Commonwealth Office budget for EU communications in financial year 2006-07 is £200,000.