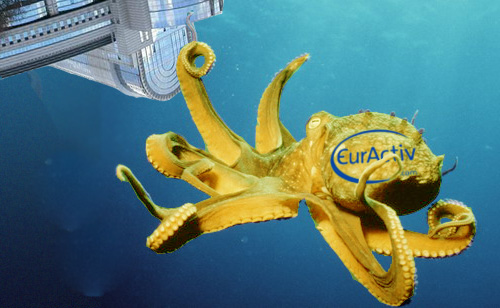 So the EU is going to get an equivalent of Facebook (Daily Telegraph, EUObserver). Well, no, it's not that – it's a social network of sorts, but it's not a rival to Facebook (although you could use Facebook to do something similar).
Myparl.eu promises to be a system to allow MEPs to interact – with each other, with national MPs, and with Brussels stakeholders (NGOs etc.) only to not interact with the outside world, although all the information on the site will be available in public. So it's look but don't interact – perhaps theirparl.eu would be a more appropriate title for the venture?
The idea has drawn criticism from Tim Worstall and England Expects, some thoughtful analysis from Brussels Media, and an exasperated response from Stanley Crossick. Stanley: I too am annoyed by the British press, I'm happy to rebut any myth, but I just don't get it with this project.
But let's look at the wider issue for a moment… Getting MEPs to use the internet to debate with each other is not a bad idea per se. Problem is that with Myparl.eu or whatever else (Facebook, Bebo etc.) parliamentarians are not going to do it – for a number of reasons. Most MPs and MEPs in my experience never want to go near a PC unless they can absolutely help it, if they do go near they don't know what to do, and then – perhaps most importantly – what incentive would MEPs have to use something like Myparl.eu rather that whatever else they are currently using?
In short, Myparl.eu does not appeal to the narcissist MEP – they have better ways to shine in front of the general public.
So why is the project happening at all? It's in some twisted way easier for MEPs in Budgets Committee and Member States in the Council to approve the €3 million for such a project than it is for them to actually relate to and use the thing itself. Just look at the problems Gordon Brown has with Youtube – it's just not a natural part of the psyche for most politicians.
There's also an additional problem with all of this… If you ask Brussels-based media firms to deliver a website for you then the chances are it will be rather inward looking. Euractiv, one of the two partners in the endeavour together with Mostra, is like some large octopus in the EU media environment, hoovering up cash from, and influence within, the institutions. Does Euractiv actually have the guile to make something like this a public success? Brussels Media points out the firms have delivered on the spec in the tender, but who was there, at what stage, to say hold on, will this thing actually work? Did DG Communication, Mostra or Euractiv ever really ask themselves that?
Look at it like this: I'm committed to European integration, I live and work in Brussels in the internet sector, and I've done a fair few web projects for politicians in the past and I'm distinctly not impressed with this, so who is jumping up and down with joy? Perhaps Euractiv's accountants based in London (look at the WHOIS for myparl.eu) – I'll leave you to work out why.
(NOTE: aspects of this post have been re-written since the original draft in light of the comments given, and reading other blog posts about the idea. I'm now Number 1 in Google for people searching for Myparl.eu so it's important for everything to be right… 🙂 )