In the 18 months I've lived in Kreuzberg I've passed Mustafa's Gemüse Kebap (website, map) stand on Mehringdamm dozens of times. Come rain or shine, summer or winter, there is always a queue of people waiting outside it. Today I finally tried it.
Part of the intrigue for me is that I am vegetarian. Regular kebabs are out of the question. So what is it about this vegetarian kebab?
I arrived at 1903 on 25th July. It was a dry but cool and blustery evening. About 35 people were ahead of me in the queue. 3 stressed and tired looking guys were serving in the hut, and it took me 50 minutes to get to the front of the queue and get served. Tip: if you want to work out how long you're going to wait, roughly multiply the number of people ahead of you by 90 seconds per person (confirmed on Twitter as roughly accurate).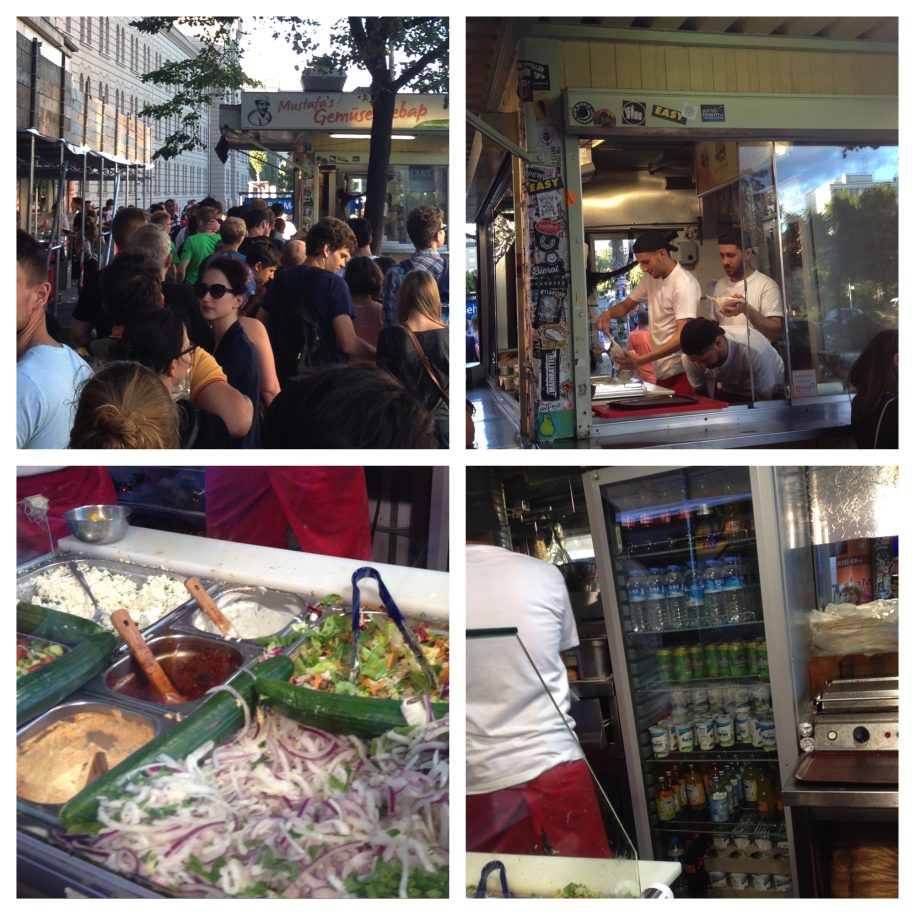 I ordered a Gemüsekebap (veg.) for €2,80. You can also get a regular chicken döner for €3,20 – this has all the same ingredients in it as the veggie version, with the addition of chicken meat. The main substance inside the bread is grilled vegetables, quite heavily marinated before grilling. You then have a choice of other things to add – tomato and cucumber, onion, mixed salad, and crumbly white cheese, and a choice of three sauces (two are sort of herby, 1 is hot).
Not quite knowing what a Gemüse Kebap entailed, I'd kind of expected a kind of tofu or vegetable grill on a metal spit, but that is most definitely not the case here. I think it is stretching it a little to call this a kebab – it's more a kebab bread filled with vegetables and sauces.

I must say that this all tastes very good. It's well prepared, and the ingredients are fresh and tasty, and it is not quite like any fast food I have tasted before. €2,80 is very good value, and the portion is quite large and filling.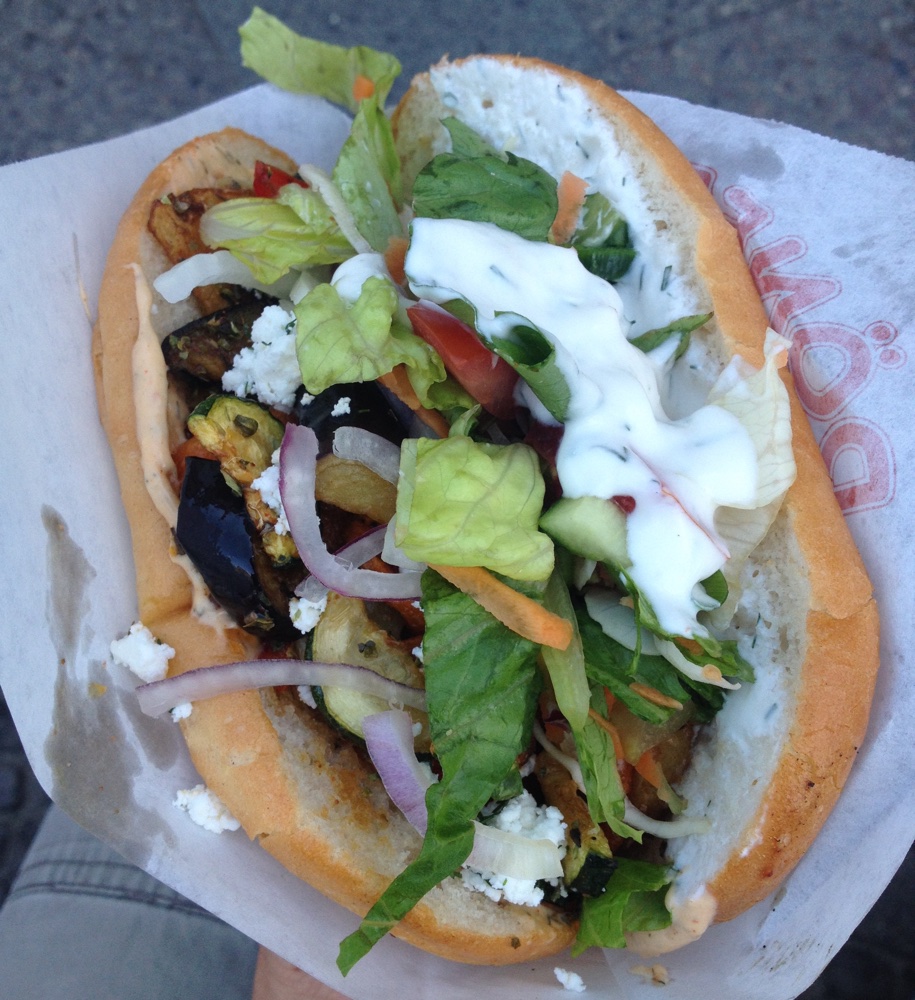 The question though: is it worth the wait? 50 minutes is one hell of a long time to stand out on the street. I'm only going to go there again if there are less than 15 people waiting – and that happens very seldom. I'm going to see what the Gneisenaustrasse (above the U7 exit) and Bergmannstrasse (by Kaisers) equivalents are like instead.