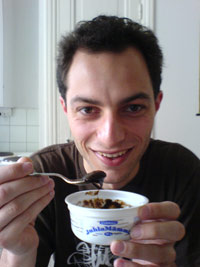 I seem to be writing all my posts here in the wrong order! I write about the journey back to the UK after the Easter weekend before explaining what I was doing over the four days… Anyway, Helena and I went to visit Elina and Antti (friends from JEF) in Helsinki for 3 days. I feel quite guilty as we flew from Stockholm to Helsinki (with Blue1, an excellent cheap airline), rather than taking the ferry – an environmentally more friendly but more grim and depressing option!
We spent a very pleasant weekend pottering around in Helsinki, firstly going to the Suomenlinna / Sveaborg fort on an island just outside the port. It's a UNESCO heritage site and deserves that accolade. We laughed that the name means Finnish Fort in Finnish and Swedish Fort in Swedish! Bit of politics of the language there… Anyway, click 'Read The Rest of This Entry' and you can see some pictures.
The rest of the time was spent wandering around the city, drinking lots of coffee, tea and hot chocolate, meandering around the Kiasma Modern Art museum, and trying to decipher words in Finnish. Does any language anywhere have as many double-vowels, or double-vowels both with umlauts on them?
And then there was the issue of Mämmi, the traditional Finnish Easter dessert that I am consuming in the small picture. Let's say that it does taste better than it looks!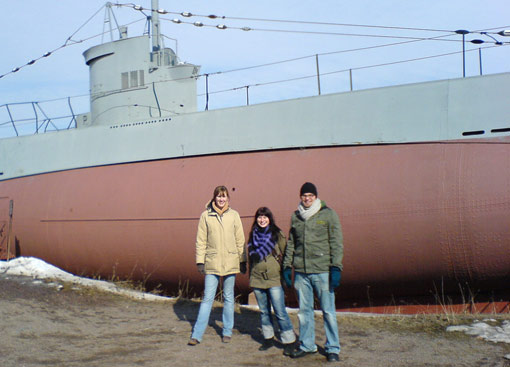 (L-R) Helena, Elina and Antti in front of the submarine on Suomenlinna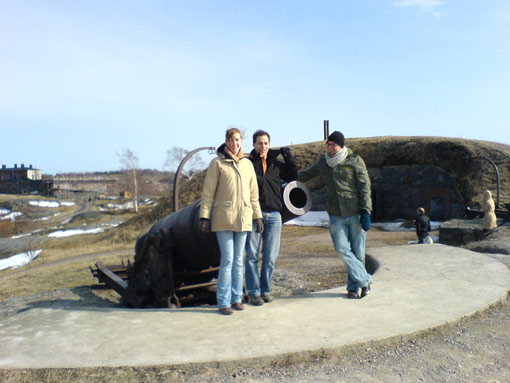 (L-R) Helena, me, and Antti beside a cannon on Suomenlinna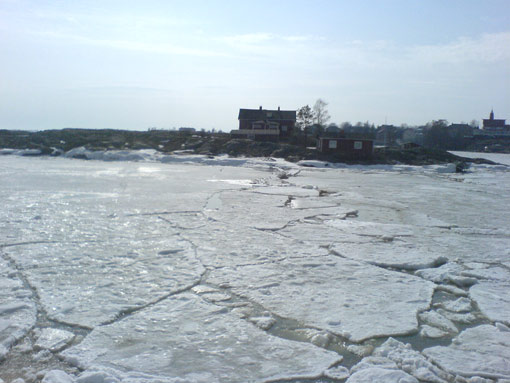 It's Easter, but the ice is still thick in the port!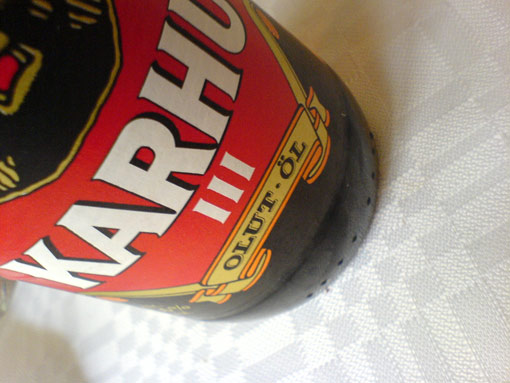 We drank some beer too. Thought the picture was quite fun!