I've always had some strange admiration for Victorian Britain. The sheer yet elegant scale of many of the machines needed thanks to nothing more advanced than coal power. So as today was London Open House day I thought it would be worth my while to pay a visit to a symbol of London's Victorian industry not normally open to the public – the Limehouse Accumulator Tower. Thousands of commuters pass the 30m high brick built tower on a daily basis – it's right beside the Docklands Light Railway just east of Limehouse station, and it's a (no longer working) example of a raised weight hydraulic accumulator used to power the cranes at the nearby Limehouse basin between 1869 and the 1920s.
Coal boilers were used to pressurise water, pushing 100 tonnes of gravel and pig iron upwards inside the tower, acting as a regulator of the pressure of the water in a network of pipes used to power the dock machinery. The idea of powering cranes using steam turbines and a 100-tonne weight seems so bizarre today, but that was the way in Victorian Britain.
Visits on Open House day are free, and I took plenty of pictures of the event (click Read More to read them) – including of the 3 cheery volunteers showing people this interesting piece of industrial history. Pay it a visit next year!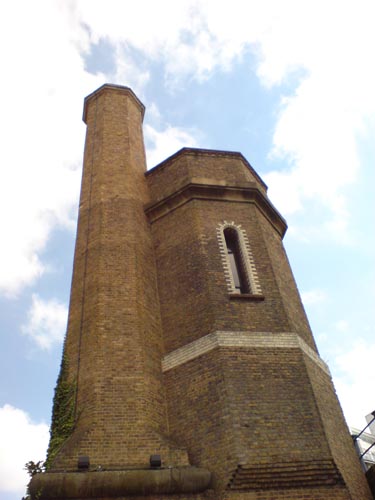 The Limehouse Accumulator Tower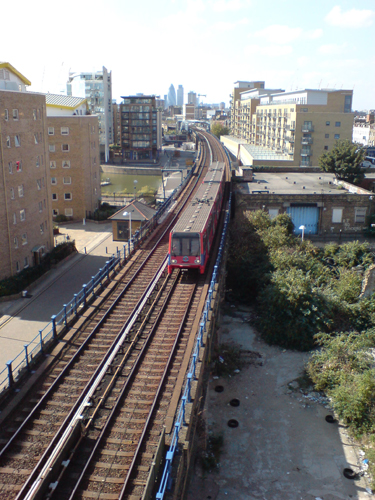 DLR train passing the tower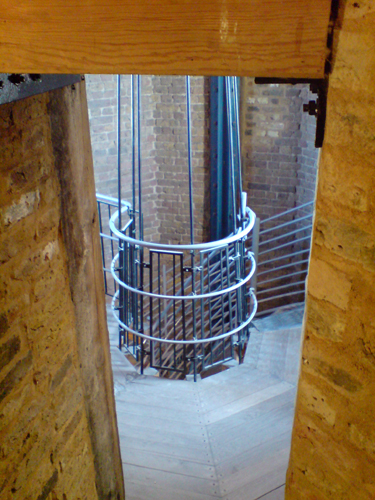 Staircase inside the tower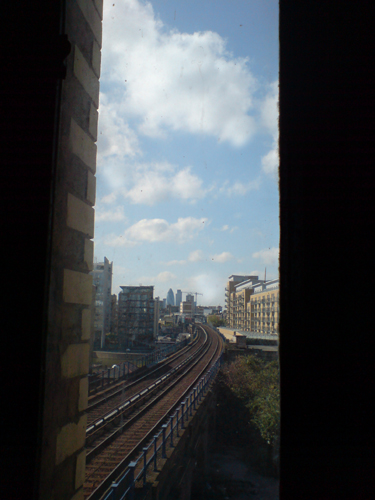 View from the window of the tower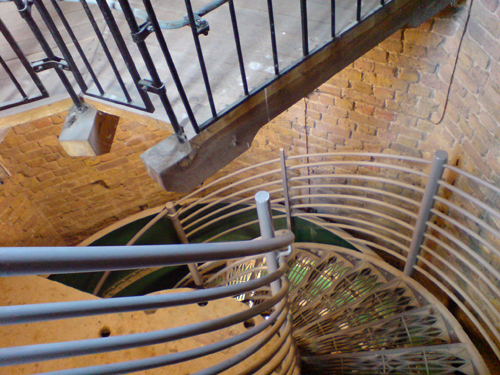 More of the staircase inside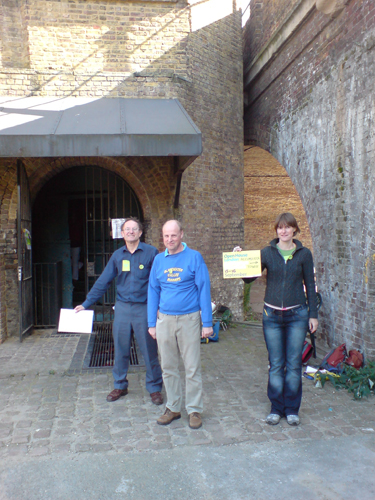 The cheery and helpful team of volunteers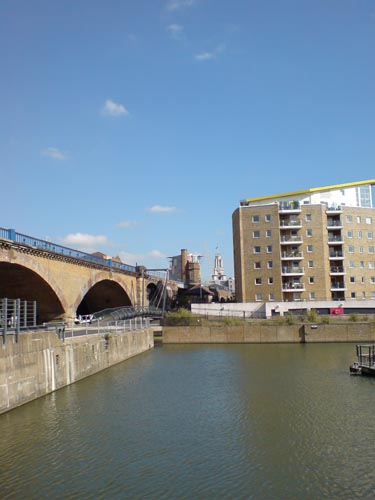 Approach to the tower from Limehouse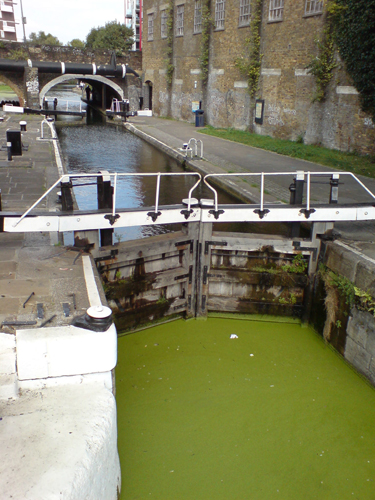 Grand Union Canal – barges loaded with the hydraulic cranes used this canal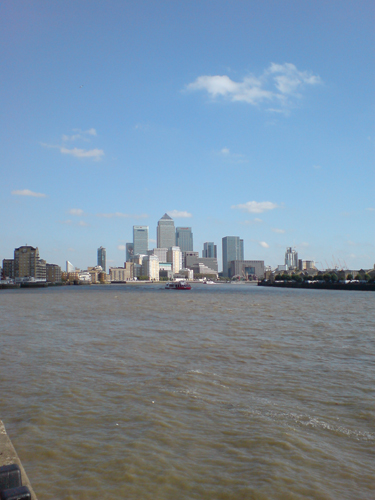 Not to do with the tower! But a pleasant picture taken on my walk away from Limehouse