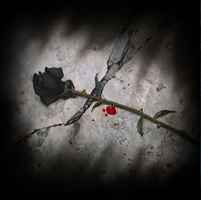 The first parts of a sensible debate have just started in the Labour Party about the future of its website, and its presence on the web more generally. This stems from Labour's relatively poor local election showing on 4th May, and subsequent comments made by Tony Blair in a letter to new Party Chair Hazel Blears about the need to better engage with the voters using online means. For more, see this BBC Article. Blair speaks of the need to enter into conversations with voters, and also within the Labour Party, an issue that came very much to the fore in the local elections. This issue is reflected in Polly Toynbee's column in today's Guardian.

But hold on a moment. Aside from the ongoing wrangles about Labour nationally, things can be different locally. I was lucky to be involved with two campaigns where a real conversation with voters took place. Firstly, Labour's gains in Lambeth showed that where the party was motivated and organised, and showed a relentless commitment to talking to the electorate about local issues, it was possible to neuter the effect of negative national publicity. Lambeth Labour has a website, but it's primarily about information.
The second example was the brilliant success of Miranda Grell's campaign, and her blog that I put together for her. With more than 300 individual visitors a day the site was popular, although assessing the exact impact on the election campaign is hard.
So it seems to me that there are lessons that can be learnt from recent experience. If activists are sufficiently motivated, and local campaigns sufficiently well run, it is possible to buck the national trend. These messages are echoed in these pieces by Gareth Davies, a councillor in Northumberland, Stuart Bruce, a former Councillor from Leeds, and this piece from Bloggers4Labour.
However in order to make the most of these opportunities – either on the street or on the web – the Labour Party has to be more tolerant of internal debate and considered disagreements, and activists in the party need to me motivated and organised. I don't see much hope of that at present.