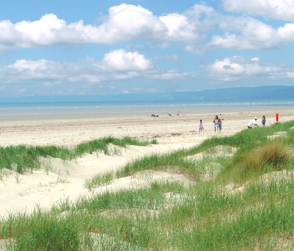 It was nasty accident. Some teenagers were digging tunnels in sand dunes in West Wales, one of them was in the tunnel, it collapsed, and the boy died. The coroner in the case has suggested that signs be put at the entrance to beaches warning that playing with sand is dangerous and, interestingly, the suggestions have been reported by the Daily Mail. That would be the same Daily Mail that rails about Britain being a nanny state, controlling children, limiting all of our lives…
Let's get real folks. More than 270 people died in coastal and sea fatalities in the UK in 2005 – that's the real danger at a beach. It's the water, the tide, that can be unpredictable. There real education is needed.
Frankly sand safety is very minor in comparison, and you can put up as many signs as you want you can't stop people doing silly things, and when people do silly things it sometimes goes tragically wrong.