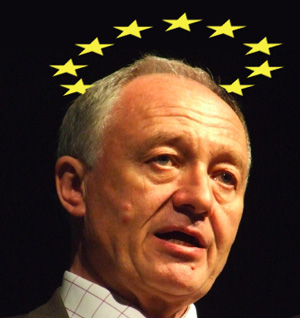 Baroness Ashton has been nominated as the British member of the European Commission to replace Peter Mandelson, but she'll be in post only until the summer of 2009 as a new Commission takes office in autumn 2009 (presuming she can take even up the position). She would of course be eligible for full 5 year term if the UK government put her name forward in 2009.
Ashton could do a good job between now and the summer next year, and I'm willing to be convinced of the case for putting her name forward again. But why not start a bit of speculation about what might happen in 2009 if Ashton is not to be nominated?
For a start Brown's determination to not require a by-election should be taken as given. The needs of the executive of the EU with its 490 million citizens are of course secondary to the needs of the Prime Minister of the UK. So the nominee cannot be an MP. This rules out Geoff Hoon, Charles Clarke and Patricia Hewitt, the 3 names I previously speculated about. Big tent politics is not en vogue with Brown any more (Digby Jones is no longer a minister), so the idea that the nominee would be from another party is also out.
So who fits the bill? Why not put forward Ken Livingstone, and aim to get him nominated as European Commissioner for the Environment? Ken will be 64 next year, OK to allow him to serve a 5 year term until 2014. He has a decent international profile, and built networks with other mayors while he was in office. He is pro-European and has a proven record on environmental issues. He's a brutish character, ideal to deal with the Commission bureaucracy. Plus rumours are that he's positioning himself to have another shot at becoming Mayor of London in 2012. He'll just look old and bitter if he does that, so better to find him a suitable alternative position.
Ken for the Commission!