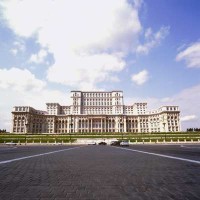 It looks like the inevitable will happen – the UK government will impose restrictions on freedom of movement for Romanians and Bulgarians once those countries join the EU in 2007 – news from The Guardian here. There's much smoke and little fire in this debate, and it really infuriates me.
The starting point in the press is that Romanian and Bulgarian citizens should not be allowed to work in the UK because so many Poles, Lithuanians etc. have already arrived here, and that unemployment has edged up recently. That's the wrong place to start from.
Instead, think about the EU as a whole, and specifically the 15 member states in the EU prior to enlargement. The major reason why so many people from the new Member States have come to the UK (and Ireland and Sweden) is because the rest of the EU has not opened its labour markets. If France and Italy were willing to open up, there would be little or no pressure on the UK – cultural and linguistic links, especially for Romania, would mean more people would choose to go there. I've been proud of the UK position – we have been good Europeans for once with regard to the new Member States.
The UK is now paying for its previous honesty – it has allowed citizens of the new Member States to come and work legally. There are stats on the numbers that have come in. Whereas in the rest of Europe, there are plenty of people from the new Member States, but mostly working on the black – a problem that politicians can sweep under the carpet.
So, the next time you hear some government minister whining about potential hordes of Romanians and Bulgarians, think of what the reaction should be: to work for a collective European approach to all of this, for an easing of restrictions for all new Member States, in all of the old 15 Member States. I wish the government would work towards that goal, and state this publicly, rather than pandering to fears of middle England.