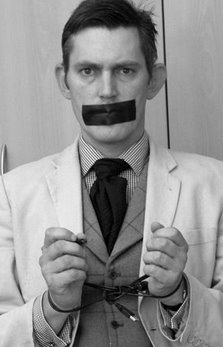 It's not often you get me defending UKIP on this blog, but this is one of those times. I second Nosemonkey in his disgust at the situation facing UKIP's press officer in the EP Gawain Towler, author of the England Expects blog. Where Nosemonkey is wrong is assuming he disagrees with Towler on almost everything… Having met both of them I'm not so sure. But that's another issue.
Back to the main point…
As Towler readily admits he managed to breach staff regulations but this breach has then been escalated up through the EP's heirarchy to reach the Secretary General of the EP Harald Rømer no less, and Towler is threatened with disciplinary action that can lead to the docking of 4 months of wages.
First of all why does the EP have to be so damned heavy handed with this? Such a reaction plays right into UKIP's hands. It's not as if it's the first time that something like this has happened – see the reaction in the RTL film for example. Towler removed the problematic passage from the blog, and a quiet word would probably have sufficed.
Secondly this episode shines a light on the grey area in the European Parliament – political group staff (of which Towler is one). These folks are paid for directly from EP funds (unlike MEPs' assistants whose wages comes from MEPs' staff allowances, and hence an assistant is contracted to a MEP, not the Parliament), but their role is political. So Towler, with a political job, ends up getting ticked off by Harald Rømer, the top official in the Parliament. Is that right?
I'm not sure what the EP's powers that be think Towler's reaction would be but he's managed to position himself as the martyr in this and the EP looks silly.