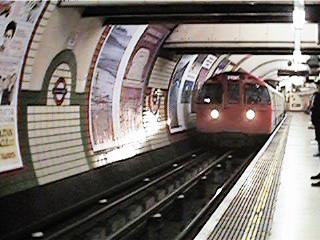 I've come to the conclusion that life in the big city – London – is really not for me. I'm currently splitting my time between London and Brussels, doing my website work in Belgium yet coming to the UK to visit clients and run training courses.
I've not felt so content and relaxed for ages as I have in Brussels for the last couple of weeks. The place is laid back, the prices are not exorbitant, it's easy to walk places, and the public transport is good. Plus I have an excellent flat to live in. Compare that to the Central Line at rush hour, the means of transport I'm using while back in London, and there's no comparison. However excellent the cultural opportunites are in London, there's no escape from the fact that everyday life is a grind in comparison to most European capitals.
Forget the bright lights of London – I'll most probably always feel happier in smaller cities.