After the empty seats furore on the first day of the London Olympics yesterday there was a flurry of debate and information on Twitter about what to do, and what tickets would be available. Russell Whiting on Twitter instead suggested I look on the website of Suseia, a Belgian ticket agent.
This morning I've had the chance to have a browse, and compare availability of tickets for any events on Thursday 2nd August. Here's what I got on the official Olympics ticket site: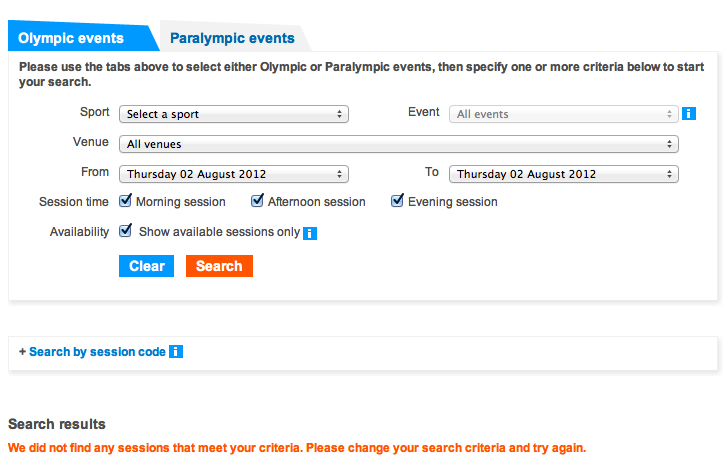 Then from the Suseia website, using the same search criteria: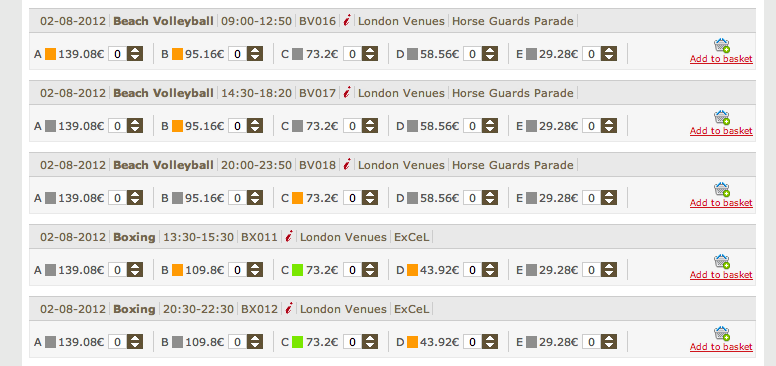 Beach volleyball, boxing, hockey and volleyball all available. OK, admittedly rather costly, but still considerably more than on the official olympic website. As an EU citizen you can book these tickets.