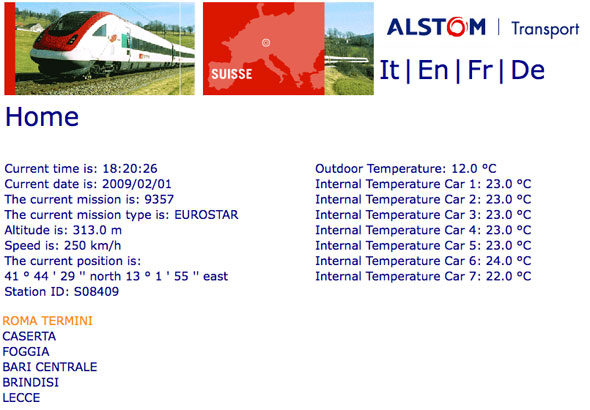 I travelled on a brand new ETR600 Pendolino between Roma and Caserta this evening. I ideally needed to get an internet connection and there was a WiFi signal in the train, called 'Passengers', but it was WPA Password protected. I guessed 'trenitalia' as the password and it proved to be correct.
Sadly this was not access to the internet via a satellite system as on Thalys, but access to the same screens that are available in the entrance vestibules to the carriages with information about the train's position, next stops, speed etc. For some reason the UK is missed off some of the maps on the animation as shown.
The real question however is if it is so easy to guess the WPA password for the network what else could you access of the train's on board systems? I'm not that way inclined, but others may be.