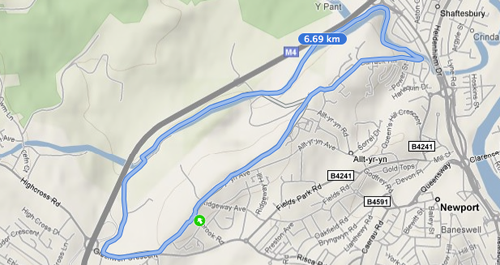 Having skated the Berlin Inline Marathon in 1 hour 35 minutes in September 2008 I'm determined to do better in 2009. So I need to make my training regime more professional…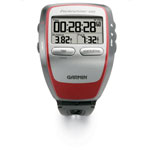 Problem: when skating there's no way other than GPS to measure your speed. Pedometers don't work. So I managed to persuade my parents to purchase a Garmin Forerunner 305 for me for Christmas. I've taken it out for a couple of training runs, and I'll use it for the first time skating in Brussels in early January.
First of all it's worth saying that this is a seriously chunky watch. The bottom part of it contains the GPS antenna and while it sits snugly enough on your wrist it's rather large and takes a bit of getting used to.
But the crucial bit is getting the data off the watch, and doing something with it. Quite frankly the Garmin Training Center software for Mac provided with the gadget is rather basic, and indeed the CD in the box does not even contain the latest version (which you can instead download here). Make sure the Garmin software is installed – you need it for the next step, but you won't be using it too much.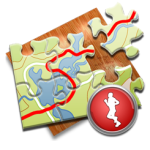 Instead download the brilliant (and free / donationware) TrailRunner software for Mac. As you can see from the screenshots this is a much more pleasant Mac user experience than the Garmin software. You can also save routes you run regularly, and all of these are plotted on maps that are very easy on the eye. TrailRunner gets the data from the Garmin Training Center software, so you need both of them installed.
Plus once you have downloaded the data from your GPS watch you can publish your training schedule using the blog-publish function – you can see my training runs here. There's relatively little scope for formatting the blog, but you do get excellent web based maps like this.
So don't be at all concerned by the questionable software for Mac that comes with a Garmin Forerunner 305 – TrailRunner does a brilliant job, and then some.
Happy running / cycling / skating!