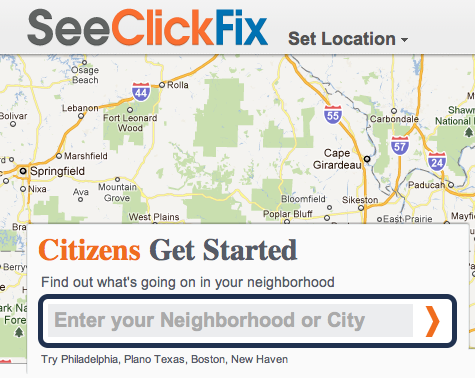 At tech conferences I regularly hear references to Fix My Street (UK) or SeeClickFix (USA). Essentially these are sites that allow you to very easily submit reports of small, everyday urban problems (potholes, broken street lights, dumped rubbish etc.) But there are loads of equivalents across the globe. Here's a quick list:
Fiks Gata Mi – Norway, national
Buiten Beter – Netherlands, communes
It's Buggered Mate – Australia, national
Giv et Praj (København version) – Denmark, communes
Fix My Street UK local versions – Southampton, Barnet
SeeClickFix en français – France, presumably (not clear)
FixMyStreet New Zealand – New Zealand, national
A related project in the UK is
Fix My Transport
, and they have a specific appeal to encourage people in other places to launch equivalents.
Anything I'm missing? Please add in the comments!