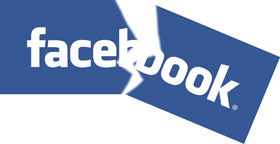 It's a simple question: do people read Facebook messages and signup for events in the way they used to?
The last fortnight has – in my personal case – given me a resounding answer: no.
I've tried to organise 2 personal events via Facebook – 16 friends in Oslo invited for a beer at Justisen, and 3 friends in Copenhagen invited for lunch there – and both have failed miserably. This could be because I don't see the people in these cities very often, or it could be that I'm a sad case with no friends, but – I think – it's more to do with people now routinely ignoring Facebook communications.
For the Oslo event 2 people replied 'Yes' and both came. 1 replied 'No' and told me why. 3 replied 'Maybe' and did not show up. But importantly 10 did not reply at all. I had sent a message to all the people a month before the event, and sent out the event details a week before.
The Copenhagen issue is even more interesting. Of the 3 invited for lunch one replied to the message immediately with a 'I'll get back to you' which then became a 'no', yet from the others there was nothing for more than week. I then decided to mail both – using the e-mail addresses listed on their Facebook profiles – and both responded in a matter of hours, and hence the lunch is on.
I'm aware that it's dangerous to draw a conclusion from such a small sample but these two events have focussed my mind and underlined what I have been feeling for some time – that Facebook communications are not as efficient as they were. I'm not aware of any stats to prove my hunch here, and Googling around doesn't help… can anyone help me in the comments?