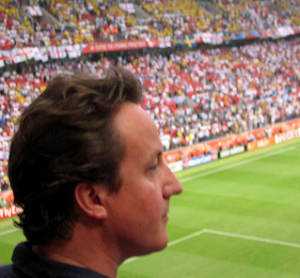 The UK Tories have today announced the formation of the European Conservatives and Reformists Group (ECRG) in the European Parliament. The group will have 55 MEPs – 25 UK Tories, and Jim Nicholson from Northern Ireland, 15 Poles from PiS, 9 Czechs from ODS, and then 1 MEP from each of 5 more countries – Derk Jan Eppink from Lijst Dedecker in Belgium, Hannu Takkula from Keskusta in Finland (despite the party being in the ELDR), Lajos Bokros of Hungarian Democratic Forum (although the party is supposedly a member of the EPP), Roberts Zile of the Latvian National Independence Movement and Peter van Dalen of the Dutch Christian Union.
Apart from the questionable alliance with ODS and PiS, the further choices are really rather bizarre. Lijst Dedecker is very unpleasant in Belgium, the only party that is willing to ally with Vlaams Belang. The new group also divides the Finnish Centre Party (Keskusta) in the EP, with Takkula moving to the ECRG and 2 other MEPs staying in ALDE. Christian Union from the Netherlands is also very far from the sort of ideology that David Cameron espouses at home. I suppose it's a relief that Dansk Folkeparti is not in the group.
The question is whether this unlikely alliance of right wing odd-bods, nationalists and religious freaks holds together… time will tell.
[UPDATE]
According to Iain I'll-never-bend-the-facts-to-suit-my-purposes Dale the Tory alliance "virtually all the members of the new group are down the line, mainstream politicians" – depends if you define right wing anti-gay rights and climate change politicians as mainstream! As for the idea that the PES has some odd folks in the group – yes, that's true. But they are not *all* odd or unpleasant. Bogdan Golik that Dale cites is not even a member of the EP after the elections (he's not on the results list), although that of course didn't stop Dale citing him.
[UPDATE 2]
The Times has a good article on Latvia's nationalist For Fatherland and Freedom party. Tory leader in the EPP Kirkhope justifies their inclusion because they are a 'mainstream' party in Latvia. So if you're nasty and mainstream that's OK, but just plain nasty (Dansk Folkeparti or Lega Nord) is not acceptable?
[UPDATE 3]
Just been informed of this Youtube video about Cameron and his mates. Maybe it lacks some nuance, but you get the idea.