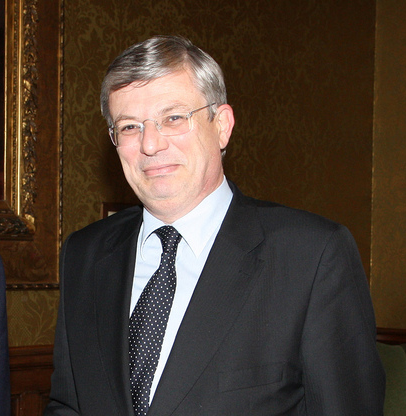 Back in 2004 the European Parliament made waves by preventing the Barroso I Commission from entering office, mostly due to the views of one nominee – Rocco Buttiglione. The problem was with Buttligione's views on homosexuality and the role of the family.
Fast forward 8 years and the European Parliament this week is confronted with a very similar situation. Due to the resignation of John Dalli (with this resignation still making headlines in Brussels), the new Maltese nominee is Tonio Borg (who also comes with a whiff of corruption) will attend hearings in the European Parliament this week. The problem is that Borg's views on abortion and divorce are deeply conservative, and he is nominee as Commissioner for Health and Consumer Policy.
Swedish newspaper DN has looked into Borg (original text in Swedish here) and describes him as a fanatic, and this has been picked up by MEP Åsa Westlund (original blog in Swedish here) [disclosure: I'm webmanager of Åsa's blog and know her] who sits in the Environment Committee where Borg will face a hearing. She's categoric in her criticism – homophobes must not become Commissioners.
The question then is what will happen?
The European Parliament's powers in the Treaty concerning the nomination of the Commission are formally relatively weak – see Art 17 7 TEU (PDF here, and also Art 106 of EP's Rules of Procedure), but the precedent is clear – when the European Parliament does not give its consent to a particular individual (as in the Buttiglione case) and threatens to not give the consent to the whole Commission, then the President of the European Commission acts.
I do not know how deep the opposition is to Borg within the EP, and especially within the S&D Group. An outright rejection of Borg must at this stage look to be unlikely, and Barroso could pre-empt the critique of the Maltese by proposing a Commission reshuffle, perhaps by keeping temporary holder of the Health and Consumer Policy post, Maroš Šefčovič, in the job, and putting Borg on interinstitutional relations.
This is definitely one to keep an eye on this week!