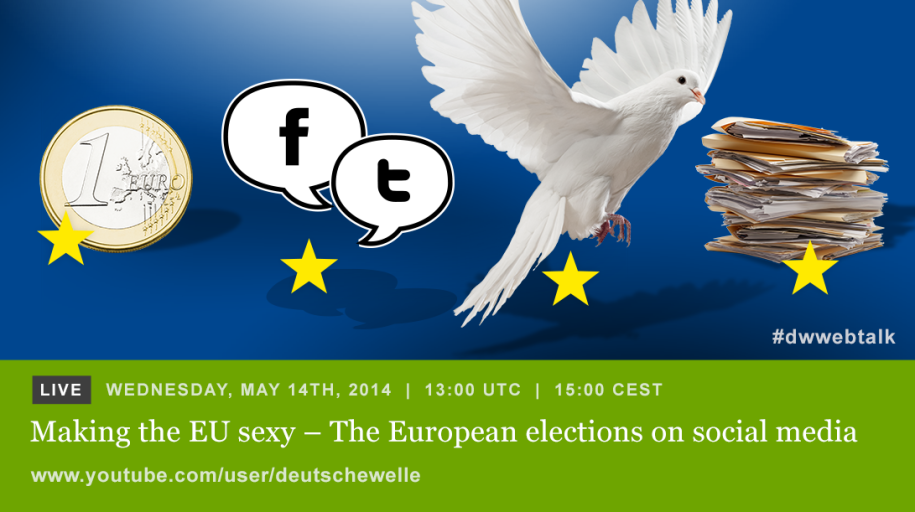 I am going to be a guest on Deutsche Welle's online discussion #dwwebtalk on 14th May about the European Elections. It will be filmed using a Google Hangout, and broadcast here. You can follow the discussion using the tag #dwwebtalk on Google+ and on Twitter. I know that Martin Fuchs – @wahl_beobachter – will be a fellow guest, and other names are being confirmed. The discussion will be in English.
UPDATE – now the Hangout has been filmed and put on Youtube:

I'm not sure the EU can ever be sexy, as Old Continent has so well demonstrated in this video!