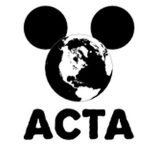 When ACTA rapporteur Kader Arif threw in the towel a couple of weeks ago my initial thought was 'OK, this is it, the European Parliament is about to capitulate'. You can read more about Arif's reasons here.
I couldn't have been more wrong.
What has subsequently happened has been one of the fastest and strongest EU-wide mobilisations of opposition ever seen. The Economist rounds up critique and u-turns in national parliaments, while public protests are due across the EU tomorrow.
Meanwhile in Brussels, the Party of European Socialists has expressed its opposition to ACTA and thrown its weight behind the protests. In the EP a new rapporteur – UK Labour MEP David Martin has been appointed and he's tweeted a link to the PES position, although his own take remains largely unknown.
If this level of opposition is kept up there may yet be a way to prevent ACTA entering into force…
UPDATE – 1800
EP President Martin Schulz is now getting involved – on German TV this weekend about ACTA:
[blackbirdpie url="https://twitter.com/#!/MartinSchulz/status/168027667633946624″]