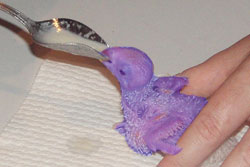 My old MP Paul Flynn is in Brussels at the moment with the Public Administration Select Committee from the House of Commons and in his typically thoughtful and visceral way he has a go at the 'dark arts of lobbying' in Brussels. Look at Brussels from the outside and the amount of lobbying activity here, and the undoubted influence of lobbyists is considerable and scary.
But let's flip the issue around a moment. Look instead at the institutions that are being lobbied – the Commission and the European Parliament are the main recipients.
A MEP will have a couple of stressed assistants that act as researchers, diary managers, press officers, bag carriers etc., and the Secretariat of the EP is inadequate in order to provide any nuanced policy input. So what option is there but to take information from lobbyists? The good MEPs will analyse this from a critical standpoint, while the lazy or uninterested ones will swallow it whole. It's not only businesses that will lobby – NGOs and national governments are at it as well. But unless the EP can enhance its capacity for individual thought then this will always happen.
It's also worth bearing in mind that the EP's work is generally open – so it's a sure target of lobbying efforts. It's a lot harder to work out quite what's going on in COREPER or Council Working Groups. There's also undoubtedly an issue around the massaging of egos – MEPs are forever frustrated by the inability to be seen outside Brussels as important political players. But to the lobbyist they should be the object of some grudging respect, to the lobbyist the MEP is important, and I suspect that some MEPs like that. Last but not least the good lobbyists can intellectually run rings around plenty of MEPs; being able to be a good, honest and decent legislator in the face of a lobbying onslaught is no criterion for getting selected as a MEP.
Bear all that in mind and it's no surprise that Paul Flynn couldn't find people critical of the current arrangements. You don't bite the hand that feeds you, do you?
Look at the Commission and the issue is much the same. If you're a desk officer in a DG charged with drafting a new piece of legislation where do you possibly start? You've got a brain full of useless rubbish learnt when you passed the concours, but that doesn't give you a grasp of how the market for the manufacture of some type of widget actually really works. Half of the posts in your unit are probably empty, you're frustrated in your small office with a lousy working environment, and all your colleagues are busy getting points for their promotions rather than thinking analytically about the issue at hand. So what do you do? You phone up the association for the manufacture of the widgets and they provide you some nice advice. They take you out of you nasty office and entertain you at a reception. It's a natural human reaction that you start to listen to them.
So is all of this right? No. Is it understandable? Yes. It's just a lot harder to solve than the introduction of a lobbyist register. It needs more staff resources, a better working environment in the commission, more independently-minded MEPs, and – sadly – there's not a hope that happens any time soon.