Prior to the 2014 European Parliament elections I examined all the runners and riders for President of the European Commission and other EU top jobs (2014 posts on President of the Commission: EPP, PES, Others | President of the European Council | High Rep for EU Foreign Policy).
Now, with 9 months to go until the European Elections 2019, and just over a year to go before a new Commission takes over from Juncker's team, it is time to repeat the exercise. Who are the candidates, what are their strengths and weaknesses, and what are their chances of success? Juncker will not run again.
The Commission President will be selected through the so-called Spitzenkandidat process – Euractiv has a summary of how this will work this time here. With the European People's Party (EPP) likely to be the largest group in the European Parliament after the elections, the Commission President is most likely to come from that party.
This first post will focus on the Commission, with further posts to then examine the President of the European Council and High Rep for EU Foreign Policy. The post builds on this Twitter thread and – as ever – comments, critique and questions are most welcome. Some of the individuals mentioned here are known to be candidates, while in other cases I have speculated as to who might put themselves forward.
Contents
European People's Party (EPP)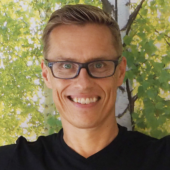 Alexander Stubb (Wikipedia)
Kokoomus, Finland | ex-Prime Minister and Foreign Minister, ex-MEP | Age: 50
Marathon running, social-media star Stubb is the moderniser in the field. A well known character in Brussels who would be considered towards the centre of the political spectrum (in contrast to, for example, Weber), he would be like a breath of fresh air to the Commission after the old man style of Juncker. Coming from a small EU Member State and a party there that has struggled recently would speak against him, as would his less than stellar period as Prime Minister. His avowed pro-Europeanism and generally liberal outlook would cause clashes with the more right wing parties within the EPP such as Fidesz. He is apparently considering whether to run. A news conference is scheduled for 2nd October in Brussels.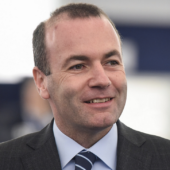 Manfred Weber (Wikipedia)
CSU (Bavaria), Germany | Leader of the EPP Group in the EP | Age: 46
The preeminent centre-right politician in the European Parliament, Weber is a politician attempting a neverending balancing act – he is considered a pragmatist within his CSU party and a bridge builder towards Merkel and the CDU, just as others pull the CSU to the right. Having for a long time defended Viktor Orbán and Fidesz and their place within the EPP, he then voted for the Article 7 procedure against Hungary on 12th September, winning friends among moderates. That he is relatively unknown outside the European Parliament will count against him, and – in contract to Stubb – his social media skills are horrid. He is a declared candidate already.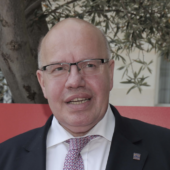 Peter Altmaier (Wikipedia)
CDU, Germany | Minister of Economy and Energy in Germany | Age: 60
When the idea was raised that Merkel might be willing to put forward Altmaier as a Commission President candidate, there was a collective sigh of relief – "he's not Weber!" Jovial, a committed European federalist, and yet a determined and thoughtful politician, Altmaier would be a good call if the EPP wants a kind of back to the roots, Christian Democrat pro-EU character. Weber's change of heart on Hungary, winning him friends among more moderate EPP parties, now makes an Altmaier candidacy less likely.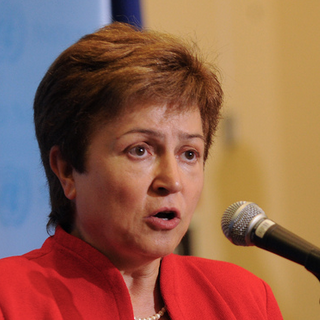 Kristalina Georgieva (Wikipedia)
GERB, Bulgaria | Chief Executive Officer of IBRD/IDA (World Bank) | Age: 65
One of the stand-out European Commissioners over the last decade, it was sad to see Georgieva depart Brussels for Washington D.C. at the end of 2016. Could she make a comeback? Few Commissioners have combined her decency and humanity, with a sharpness and determination too. And she comes from a new Member State and a party whose position is secure in power for now. Less known beyond Brussels than Lagarde, but well connected within the EU institutions.
Others
Ursula von der Leyen (Wikipedia) is Minister of Defence in Germany, thought to be safe but also uninspiring, but Altmaier or Weber are more likely. Michel Barnier (Wikipedia) ruled out running on 28th September, confirming my earlier suspicion that Brexit would rule him out. Jyrki Katainen (Wikipedia) has ruled himself out (in favour of Stubb?), but if the EPP came calling could reconsider.  Enda Kenny (Wikipedia) is a former Irish Prime Minister, respected in Brussels and in EPP circles. Would add extra spice to the Brexit negotiations were he to be Commission President! Antonio Tajani (Wikipedia) is one of the great mysteries of the EU. Ineffective as a Commissioner, non-descript as President of the European Parliament, but still he continues to rise. Surely Commission President would be a step too far? Croatian Prime Minister Andrej Plenković (Wikipedia) apparently also has his eye on a Brussels job according to Novilist.hr – but more as Commissioner than as Commission President? Christine Lagarde (Wikipedia) has ruled herself out of running for any EU top job (FT, €).
What will happen?
Weber's switch from defending Fidesz to then voting in favour of Article 7 now makes him the front runner. It is hard to see how anyone could beat him now.
Party of European Socialists (PES)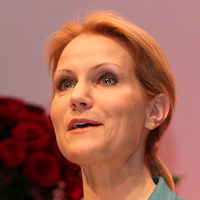 Helle Thorning Schmidt (Wikipedia)
Socialdemokratiet, Denmark | Former Prime Minister | Age: 51
Chief Executive of the NGO Save The Children since her time as Prime Minister ended in 2015 in Denmark, Thorning has recently been seen in Brussels more often. As a former MEP she is also known well in the city. That she is a consummate professional is in her favour, while her ideoloigcal flexibility over the years, and time out of high level politics, speak against her. Her party is not in power, but has stabilised in her absence.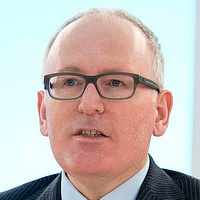 Frans Timmermans (Wikipedia)
PvdA, Netherlands | Vice President of the European Commission | Age: 57
Juncker's right hand man as First Vice President of the European Commission, and a former Foreign Minister of The Netherlands. Canny and politically astute, if sometimes a bit too clever and ego driven for his own good. He'd light up the race for the Commission Presidency if the PES were to go for him, but with the PvdA falling apart his base of support is weak. He has led the Commission's work investigating breaches of the rule of law in Poland and Hungary, and has shown more determination on this than most in the Commission.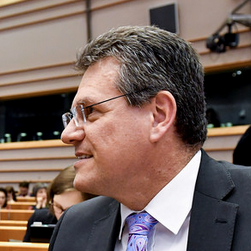 Maroš Šefčovič (Wikipedia)
SMER, Slovakia | European Commissioner for Energy Union | Age: 52
A two-term European Commissioner, and prior to that a diplomat and Slovakia's High Rep to the EU, Šefčovič is by now an experienced Brussels operator, and so far the only confirmed name in the PES race. At a personal level engaging and jovial, he is nevertheless let down by being rather unknown outside of Brussels and having kept a low profile in the Energy Union portfolio in the Commission. Unlike some other PES potential nominees he would get a national nomination as Commissioner without too much difficulty.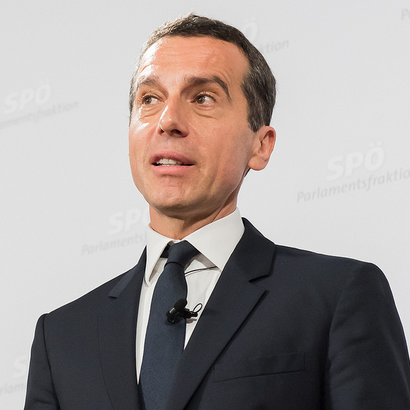 Christian Kern (Wikipedia)
SPÖ, Austria | Former Chancellor of Austria | Age: 52
Listed in my original post as an outsider, Kern confirmed on 18th September he is indeed putting his name forward. Only recently out of a job as Austrian Chancellor, and made a solid impression in the short time he occupied the post. He is one of the few possible PES candidates with recent high level national governmental experience. A former head of Austrian Railways (ÖBB), and prior to that a journalist, he has a rather different background than most politicians in the race. Making the leap to EU politics is an interesting one.
Others
Pierre Moscovici (Wikipedia) has been a steady hand in one of the Commission's major portfolios, and is a former Minister of Finance and also formerly a MEP. Not a front runner though. Federica Mogherini (Wikipedia) has been mentioned as a PES candidate, but has recently ruled herself out for a second term as High Rep. She did not say anything about her other plans though, but the state of her party in Italy counts against her. Martin Schulz (Wikipedia) is without a job after his effort to become German Chancellor failed, but a further tilt at the Commission top job is foolish. Matteo Renzi (Wikipedia) was until recently the bright young thing on the left, before being overtaken by M5S – could a move to Brussels make sense for him?
What will happen?
If the socialists want someone with some profile, then Kern or possibly Thorning are good options. If they want a clever Brussels player who can also communicate, then Timmermans. But how this will all play out in a party family whose fortunes are taking a nose dive is hard to read – could they even end up as only the third largest group in the EP after the elections?
Alliance of Liberals and Democrats for Europe (ALDE)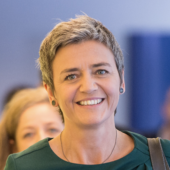 Margrethe Vestager (Wikipedia)
Radikale Venstre, Denmark | European Commissioner for Competition and former Deputy Prime Minister | Age: 50
One of the few stars of the Juncker Commission, Vestager has been both a determined and principled Commissioner, and someone who also comes across as a decent and honest person and a good (digital) communicator. ALDE's election campaign with her as the top candidate would be very interesting indeed. But is any EU political party – even ALDE – ready for a principled and strong willed northern European woman?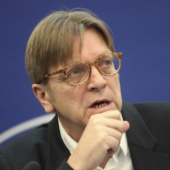 Guy Verhofstadt (Wikipedia)
Open-VLD, Belgium | Leader of the ALDE-Group in the EP and former Prime Minister | Age: 65
One of the great survivors of EU politics, and a perennial wannabe Commission President. Verhofstadt will defend the EU, warts and all, and do it with his unique combination of humour, determination and some political nous, annoying some people along the way. His efforts to defend the EU through the Brexit process have won him some new allies, but his character and the sort of "oh, again?" reaction when people mention his name count against him.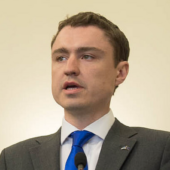 Taavi Rõivas (Wikipedia)
Eesti Reformierakond, Estonia | Chair of ALDE's election progamme process and Former Prime Minister | Age: 38
Not yet 40 and already a former Prime Minister, Rõivas would be a face of the newer liberals in the EU. ALDE parties have been steadily gaining ground in smaller Member States of the EU, with the Reform Party in Estonia a case in point. Professional and safe, but rather unknown, he would be a good option if other candidates are too controversial.
Others
Andrus Ansip (Wikipedia) is another former Estonian Prime Minister and is Vice President of the European Commission, a position where he has been solid but low profile. Věra Jourová (Wikipedia) is European Commissioner for Justice, Consumers and Gender Equality and comes from ANO 2011, the party of Czech Prime Minister Andrej Babiš, one of ALDE's most successful but most controversial member parties. Cecilia Malmström (Wikipedia) has been a European Commissioner for two terms, currently responsible for Trade. Competent and able, she would be an excellent candidate, but probably lacks adequate backing. Xavier Bettel (Wikipedia), the likely outgoing PM of Luxembourg, is mentioned by Politico as a possible ALDE candidate, although others listed here have more going for them I think.
What will happen?
One man casts a massive shadow over this whole process: French President Emmanuel Macron. At the time of the writing, it looks like La République en marche! is not going to throw its weight behind ALDE. That rather weakens ALDE's approach, and could therefore mean that a lower profile candidate like Rõivas would probably be the most likely.
European Greens
(note the Greens select two top candidates – there is one place for a woman, and one 'open' place. Nominations are now closed.)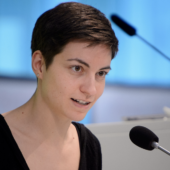 Ska Keller (Wikipedia)
Bündnis 90 / Die Grünen, Germany | Co-chair of the Greens-EFA Group in the EP | Age: 36
Propelled to the top of European Green politics having been one of the European Greens' two top candidates in 2014, Keller has cemented her position within the European Parliament and green movement since then. A determined voice on refugee issues, she manages to build bridges between the different points of view within the European Greens.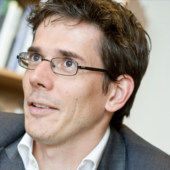 Bas Eickhout (Wikipedia)
GroenLinks, Netherlands | Member of the European Parliament | Age: 41
One of the best known Green MEPs, Eickhout has an easy confidence and communication ability. His party – GroenLinks – has risen and risen in recent years, usurping the Labour Party as the main party of the left in Dutch politics. He lacks experience at the highest level, but would have the skill and ability to make up for that.
Petra De Sutter (Wikipedia)
Groen, Belgium | Senator in Belgium | Age: 55
Professor reproductive medicine in Gent, and well known figure in the Flemish Greens, De Sutter narrowly missed getting elected to the European Parliament in 2014, and was instead nominated to the Belgian Senate. She also has experience in the Council of Europe. Less known in EU circles than Keller or Eickhout, she brings different experience to the Greens nomination race, and Groen is one of the stronger parties in the European Greens.
Others
The Bulgarian Greens have nominated Atanas Schmidt for the top candidate process. His CV and Motivation for his bid are available, but I cannot tell you more about him that that – he has no Wikipedia biography, no personal website, and no Twitter profile. He is hence an outsider in the race for the nomination. Meanwhile Heidi Hautala (Wikipedia), José Bové (Wikipedia), Jesse Klaver (Wikipedia) and Isabella Lövin (Wikipedia) who I had mentioned here did not choose to run.
What will happen?
Ska Keller is odds on for one of the two positions, with De Sutter and Eickhout battling for the other position.
European Left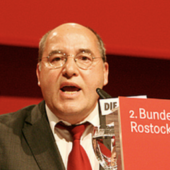 Gregor Gysi (Wikipedia)
Die Linke, Germany | President of the Party of the European Left | Age: 70
One of the most well known politicians on the left, Gysi has stepped back from the day to day running of Die Linke in recent years to focus on the European Left. A compelling character and canny operator, being the face of the European Left's election campaign in 2019 would be one of Gysi's final acts before retirement.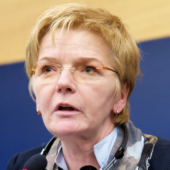 Gabi Zimmer (Wikipedia)
Die Linke, Germany | Chair of the GUE/NGL Group in the European Parliament | Age: 63
Responsible for the day to day running of the GUE/NGL Group in the European Parliament, Zimmer is a solid and professional political operator. Available if for some reason Gysi did not put himself forward.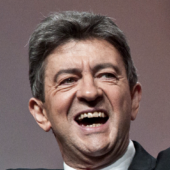 Jean-Luc Mélenchon (Wikipedia)
La France Insoumise | Party Leader, former MEP | Age: 67
The leftwing firebrand who succeeded in partially unifying his part of the political spectrum prior to the 2017 Presidential Election in France, Mélenchon is like a rebel without a target at the moment, as all parties in France struggle to land meaningful blows on the youthful President. He would light up the European Election campaign, but has sounded more EU-sceptic in recent years – that might be too much for the European Left to take.
Others
Alexis Tsipras (Wikipedia) was the lead candidate in 2014 but his heart was not in it. Still Prime Minister of Greece that remains his focus, so were he a candidate it would be to front a campaign essentially run by others. Pablo Iglesias (Wikipedia), as leader of Podemos, likewise has his eye on Spanish and not on EU politics, but he is one of the compelling figures of the European Left.
What will happen?
It looks to me like Gysi is the front runner. I have also been told that there is a question mark over whether the European Left will even nominate anyone.
Alliance of Conservatives and Reformists in Europe (ACRE) – new entry!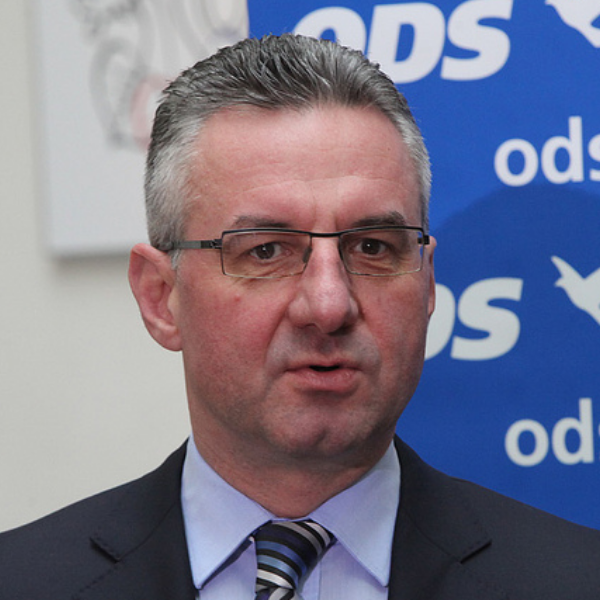 Jan Zahradil (Wikipedia)
ODS, Czech Republic | MEP and Chair of the AECR Party | Age: 55
Long standing MEP for the ODS Party (best known as the party of ex-Czech President Vaclav Klaus), Zahradil has been steadily working to turn AECR into a functioning European political party. Now, with the British Tories off as a result of Brexit, he can develop those plans further – including for the first time getting a AECR Spitzenkandidat nominated. As a thoughful EU-sceptic and a well known character in EU politics (if not beyond the confines of Brussels), Zahradil would force other candidates from other parties to up their game.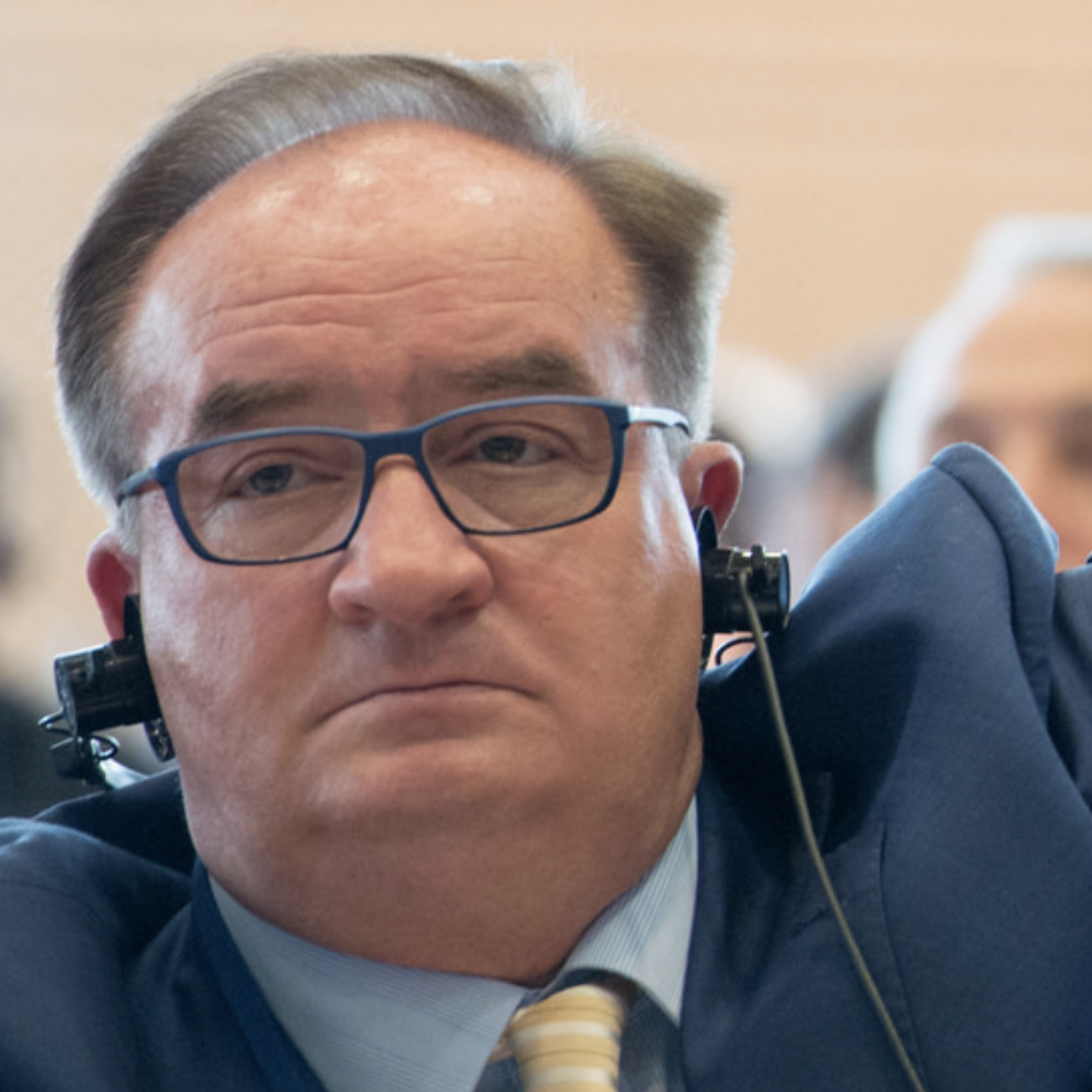 Jacek Saryusz-Wolski (Wikipedia)
Independent, Poland | MEP, former Foreign Minister, former European Council President candidate | Age: 69
Caused a headache in his former party – Civil Platform (PO) – when he was nominated by Poland's government as an alternative to European Council President Donald Tusk. He would be sympathetic to
Jarosław Kaczyński and PiS, the predominant force within the ECR Group, without actually being a member. More widely known that Zahradil.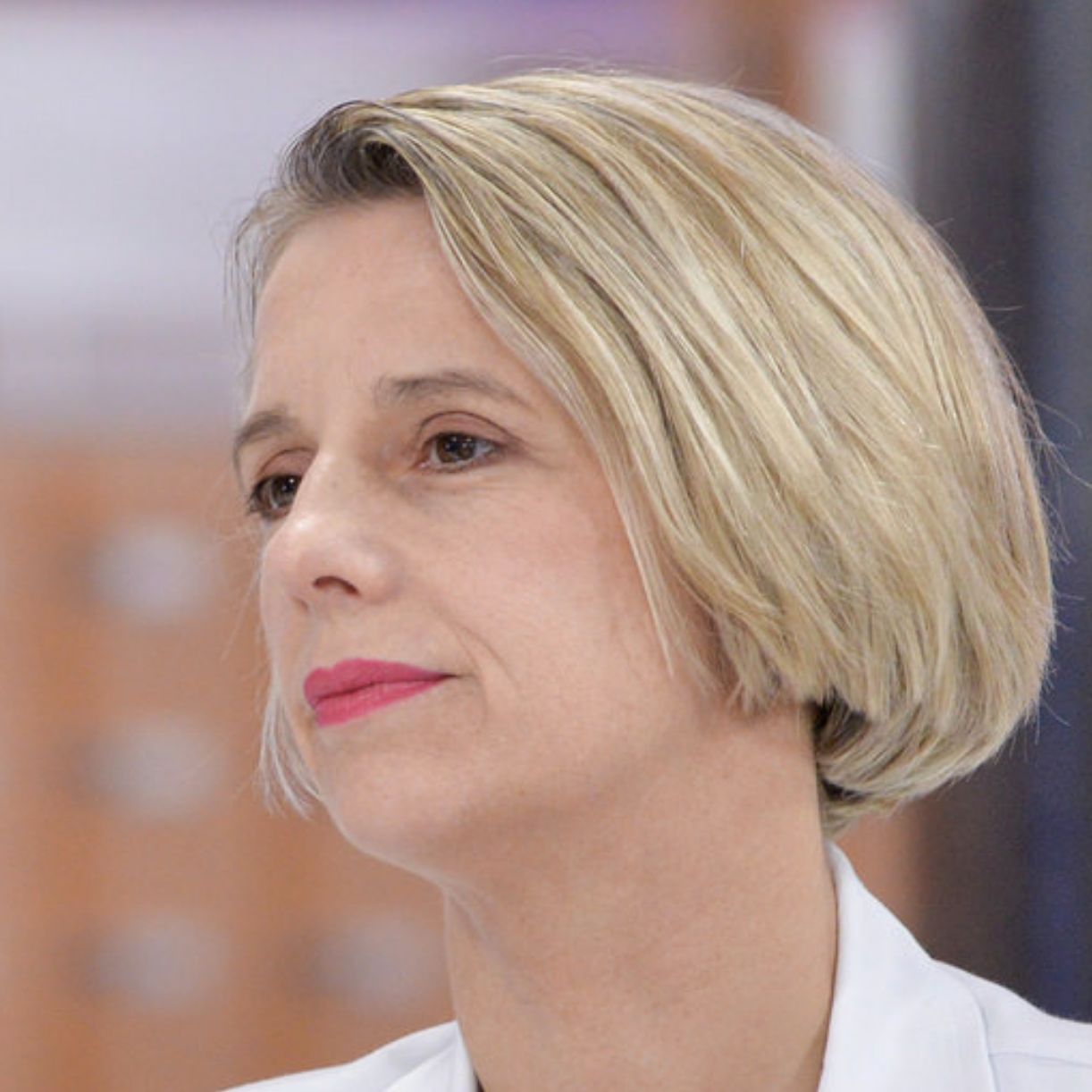 Helga Stevens (Wikipedia)
N-VA, Belgium | MEP | Age: 50
When a replacement was sought for the departing Martin Schulz as President of the European Parliament in 2017, Stevens was the name put forward by the ECR Group in the European Parliament. Her party political situation is complicated though – her party (N-VA) sits in the ECR Group in the EP, but is not part of the AECR Party.
Others
No idea. That ACRE will even nominate is news. Do comment below with ideas!
What will happen
It looks like this is Zahradil's plan, and Zahradil will be the nominee.
Not Included
I assume that European Alliance for Freedom and Movement for a Europe of Nations and Freedom will not put forward candidates for Commission President.
A number of politicians are often mentioned for Brussels top jobs would be more suited as Donald Tusk's successor as President of the European Council than as Commission President, and hence are not included here. These include Mark Rutte (Wikipedia), Klaus Iohannis (Wikipedia), Toomas Hendrik Ilves (Wikipedia) and Dalia Grybauskaitė (Wikipedia).
Also for some reason Politico thinks Matteo Salvini (Wikipedia) wants something to do with the race for Commission President. But while he can make a lot of noise, the Lega MEPs sit in the ENF Group with the likes of FN and the FPÖ. Those parties would not be considered seriously for the Commission job, so nor should Salvini.
Updates
3.9.2018, 1430 – Pekka Haavisto added as a European Greens possible, and an additional line about the possible lack of a European Left nominee added. Alliance for Direct Democracy in Europe was closed down in 2016 and hence has been removed (one of my blog readers has a closer on the populist right than I do!).
3.9.2018, 1500 – Andrej Plenković added as an outsider for the EPP nomination.
3.9.2018, 1645 – seems I was wrong about AECR – see this tweet. AECR now added above! (also adjusted re. N-VA relations with AECR)
5.9.2018, 1100 – changes to the PES nominees, adding Maroš Šefčovič and relegating Mogherini to an outsider. Changes to what Macron and will do, and that LREM will not back ALDE. Ilves added as one for EUCO.
5.9.2018, 1800 – thanks to a tip from DC, Kristalina Georgieva now added. Swedes reckon Reinfeldt and Löfven are both hopeless so have been removed. Meanwhile Politico thinks Weber is the favourite, and thinks Salvini(!) is in the race. I beg to differ.
6.9.2018, 1430 – a day after I wrote this post, Ryan Heath wrote something similar (if less complete and more chaotically organised) for Politico. I have added Bettel as an ALDE outsider in light of that, and added a note above about why Salvini should not be considered.
18.9.2018, 1120 – update to EPP and European Greens, in light of the Weber's vote on Hungary and the European Greens nomination procedure.
28.9.2018, 1815 – text for Barnier amended as he has ruled himself out. Christian Kern upgraded from being an outsider to being a front runner. Text for Alexander Stubb amended.
Photo Credits – Creative Commons Licensed
Alexander Stubb by TEDx Otaniemi | Manfred Weber by European Parliament | Peter Altmaier by OECD | Christine Lagarde by World Bank Photo Collection | Kristalina Georgieva by European External Action Service | Helle Thorning Schmidt by Arbeiderpartiet | Frans Timmermans by United Nations – Geneva | Maros Sefcovic by Covenant of Mayors | Christian Kern by SPÖ | Margrethe Vestager by European Parliament | Guy Verhofstadt by ALDE | Taavi Roivas by NATO | Ska Keller by Heinrich Böll Stiftung | Bas Eickhout by EU in Peru | Isabella Lövin by Miljöpartiet | Gregor Gysi by Die Linke | Gabi Zimmer by GUE/NGL | Jean Luc Melenchon by René Noyon | Jan Zahradil by ODS | Jacek Saryusz-Wolski by European Parliament | Helga Stevens by Euranet Plus