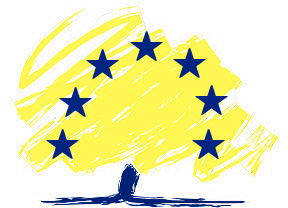 President of the EPP Party Wilfried Martens has just upped the pressure on David Cameron by asking for a clear decision by April from the Tory leader as to whether the UK Conservatives will sit in the EPP-ED group in the European Parliament after the elections in June. This is at odds with the Cameron position which is to take a decision on this matter after the EP elections.
The position for Martens and the EPP is quite clear – they reckon the EPP-ED will be the biggest group in the EP after the elections even without the UK Tories. With the election now a matter of months away they want to try to get together a manifesto, and without knowing the composition of the parliamentary group that's no simple task.
So what about Cameron? Opinion polls look good for Cameron and the Tories, but the converse is the case for their likely awkward squad partners, ODS from Czech Republic who were wiped out in local elections in the autumn of 2008.
Then there is the thorny issue of political groups in the EP – in the new term a group will need 25 MEPs from 7 countries. 25 MEPs will be easy enough – the Tories will get that on their own. But will Cameron be able to find partners from 6 other Member States that share his uneasy mix of compassionate [sic] conservatism and euroscepticism? Law and Justice in Poland would surely not count as possible allies given their stance on gay rights.
We could hence see Martens and the EPP going ahead without Cameron and then, with a good result in the UK under his belt, Cameron appealing once more to the EPP to ensure his MEPs are not left without allies and influence in the EP with the other non-attached members.