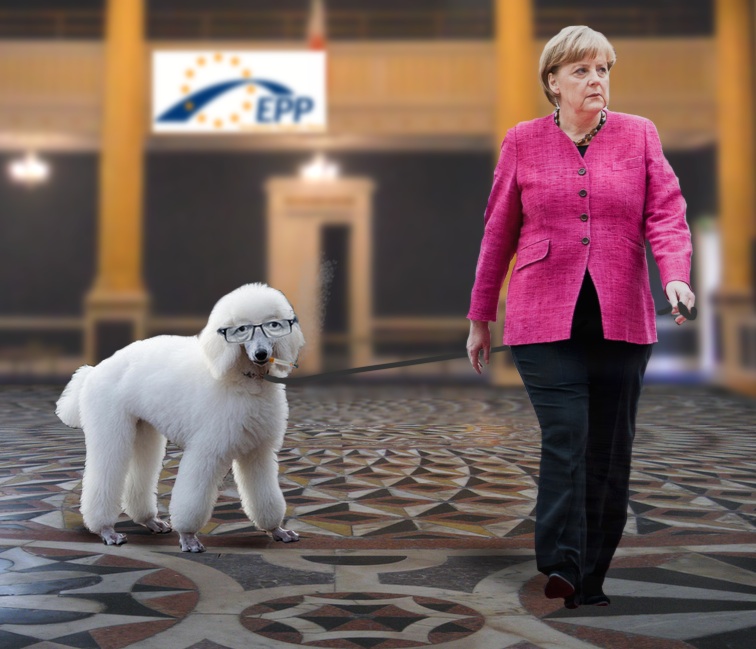 So the European People's Party has a candidate for Commission President – Jean Claude Juncker. Tweet announcing the result is here.
He's going to be Merkel's poodle.
Image above is Creative Commons, Sharealike Licensed – can be used, for free, but must be attributed to Jon Worth, with a link back to this blog or to my Twitter account @jonworth.
Component parts of the image are drawn from other Creative Commons Licensed Images – Il Presidente Enrico Letta, a Berlino, con il Cancelliere, signora Angela Merkel by Palazzo Chigi, poodle pup by chuck_heston and Floor of the Santa Maria della Salute by TracyElaine.