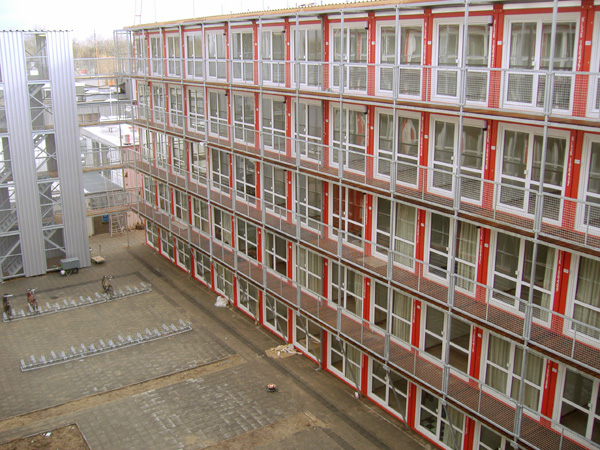 Everyone in Britain loves (or loves to hate) Ikea. So – with a hint of sarcasm and jibes about Allen keys – there has been a cautious welcome for the news that Ikea BoKlok pre-fabricated homes are to be built in Gateshead. The idea is that the wooden-framed houses are constructed at a factory, shipped to the location, and installed in a couple of days. The UK has a shortage of affordable housing, so this seems like a decent idea. The homes look quite decent, at least according to the website.
But there's a snag. Sweden is a relatively sparsely-populated country, and even cities such as Malmö and Stockholm are nowhere near as crowded as London. So where should we look for inspiration in the South East? Netherlands maybe. Amsterdam has a chronic lack of space and their solution has been to use ISO freight containers to make 'container cities' – an initiative of the company TempoHousing (more also at KeetWonen). The units are made in China and shipped to Europe. Not very elegant, but a cheap and simple way to deal with a housing shortage. There are no plans for the UK yet, but it might be a decent idea.
[UPDATE] Thanks to a comment from Will Parbury, I have done some extra research. A small container settlement has existed for a few years in East London – see the details and pictures at Housing Prototypes. The Guardian also covered the issue, and mentions the units are shipped from China – I presume from TempoHousing's facility. The London container settlement looks really fun, far different from the mass scale housing in Amsterdam.