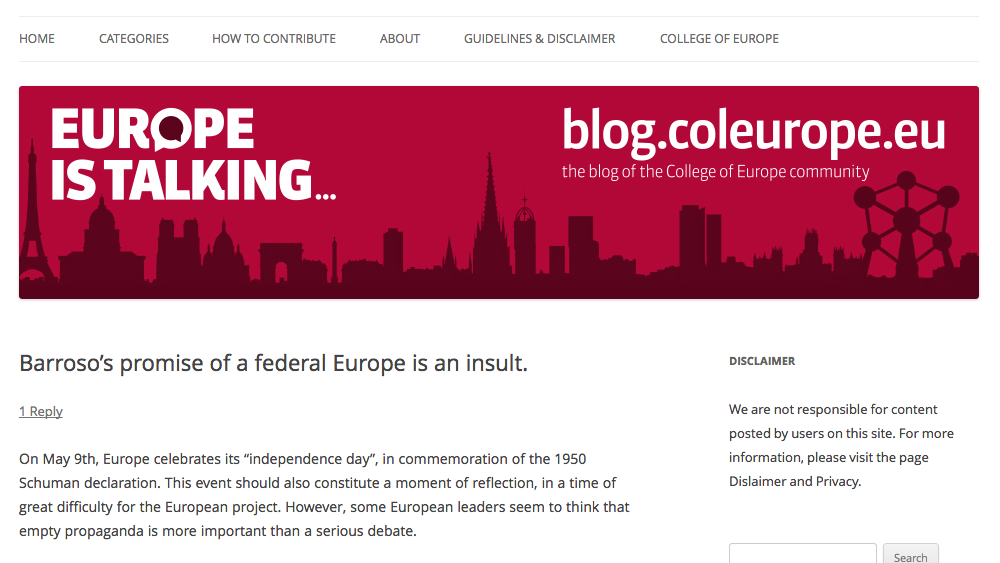 So someone had the temerity to criticise the über-Eurocrat Barroso on the blog of the Eurocrat school! And then the blog post was removed, without explanation, as pointed out by @quarsan on Twitter, and argued on Facebook here.
Anyway, thanks to the joys of Google Cache, here is a PDF of the original blog entry.
Maybe the next blog entry should be one explaining the Streisand Effect to wannabe comms people in the Brussels corridors of power?
[UPDATE: 10.5.13, 17:20 – the blog piece has now been reinstated on the College of Europe blog]
[NOTE: I am an alumnus of the College of Europe. See, we're not all slaves to the Commission!]