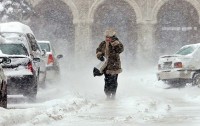 As has been widely trailed [see EUObserver here], the European Commission is today due to give the go-ahead for the EU membership of Romania and Bulgaria. It's not all good news though; for Bulgaria there are still areas of concern such as the justice system, the fight against corruption and organised crime, and an inadequate system for absorbing CAP money. The problems with the CAP, and also food safety, apply to Romania. The Commission wants more urgent action in these areas.
Yet what about the case of the 10 states that joined in 2004? Were they all ready to absorb CAP money? I very much doubt it. Seems like the jitters caused by the rejection of the Constitution are very much at play here. And after all, the UK will not manage to spend all of its CAP money this year either (see this from Hansard (see Bill Wiggin question), and the BBC article).
And as if all of that wasn't enough, Liam Byrne, the Home Office Minister, today confirmed that it is highly likely that the UK will impose freedom of movement restrictions on Romania and Bulgaria – more on that in a previous post here, and today's Guardian story here.
All in all, that adds up to a very cold welcome for Romania and Bulgaria! Anyway, for what it's worth, the author of this blog very much welcomes the 2 new EU member states!