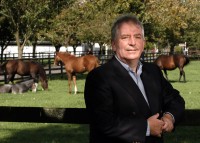 I've not been especially kind to some of the EU's 'leaders' in this blog in recent times, and here's another one for the series – European Commissioner for the Internal Market and Services, Charlie McCreevy.
This is a quote from McCreevy, dated Sunday 5th June 2005 from the Irish newspaper Sunday Business Post:
We in Brussels, and member state governments, must start re-connecting with the thinking of the ordinary citizen. I am talking about the great majority of people for whom transatlantic dialogues, inter-institutional committees, gender institutes and the like hold little interest. They are people who just want to earn a decent living, be able to afford a few pints, go to a game of football and have a bit of sex
Is that really the best we can do? From the noble goals of achieving peace and stability in Europe, via rebuilding Europe's economies, all we are now about is allowing the people a bit of football and sex? And said with a macho disregard of gender balance. Dire.