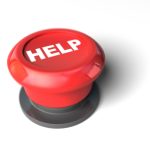 In Brussels Bente Kalsnes (bentekalsnes.wordpress.com) and I have been brainstorming projects for a campaign for a nordic NGO. We have some fun ideas, we have some funding, we have very little time, and we need help! We have 2 specific programming tasks that need to be completed by 6th March at the very latest, and we need people who can give us some quotes for doing this programming work.
(1) On-load Lightbox Code
We need a system where 1 line of code can be pasted into a blog entry in Blogspot, WordPress.com or normal WordPress (the latter should be easier) that will trigger a lightbox effect. Essentially when the page loads an image will appear on the visitor's screen, with the rest of the page darker. All the code to make this work must be able to be hosted elsewhere – each blogger must need to only paste a single line of code into his or her blog. The effect can be generated with lightbox.js, Flash or whatever technology you prefer, but must respect the WordPress.com code rules http://support.wordpress.com/code/ and any equivalents for Blogspot.
(2) Image overlay avatar system
Users should be able to visit a particular website and upload a picture of themselves, and then apply an overlay onto that image (the overlay will need to be resizable). Once the avatar with the overlay has been generated it should be possible to export the image that is created to Facebook for use as a profile picture, to Twitter to use as an avatar there, and to other social networks too if possible – as much as is possible to accomplish with APIs. It's the same sort of idea as simpsonizeme.com only would generate an image rather than a cartoon.
Please forward this info to anyone you know might be interested, or contact me if you have further questions!