High resolution PDF and PNG files, the draw.io XML and the .ods files of the workings are all available here!
Hochauflösende PDF- und PNG-Dateien, draw.io-XML und die .ods-Dateien sind hier verfügbar!
Version 1.0.0 EN – 05.09.2021, 18:00
The first version of the new series! Based on the polling and modelling correct as of 5th September 2021. Click to enlarge.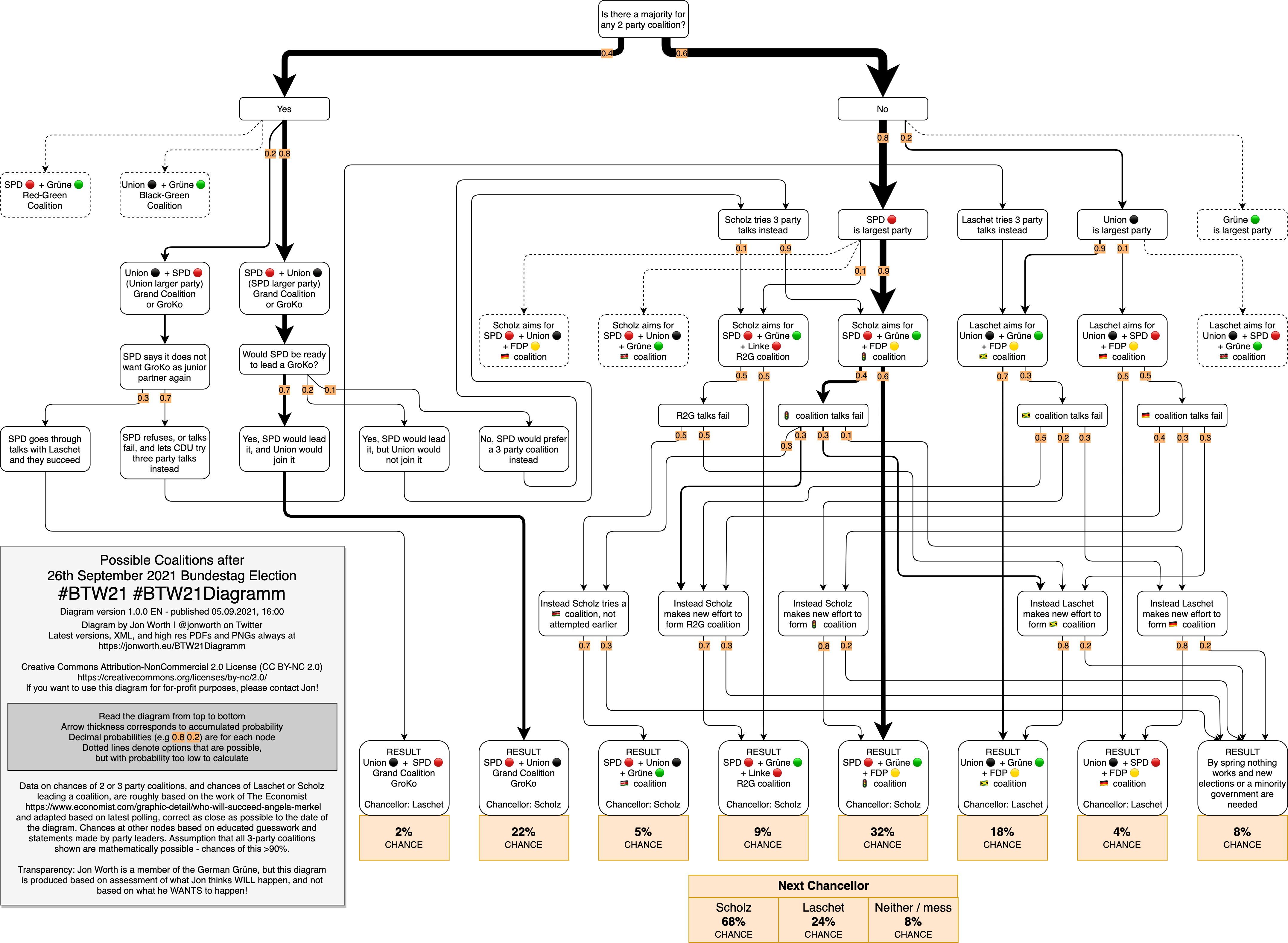 Version 1.0.0 DE – 05.09.2021, 18:00
Die erste Version der neuen Serie! Basierend auf den Umfragen und Modellierungen, Stand 5. September 2021. Klicken um zu vergrößern.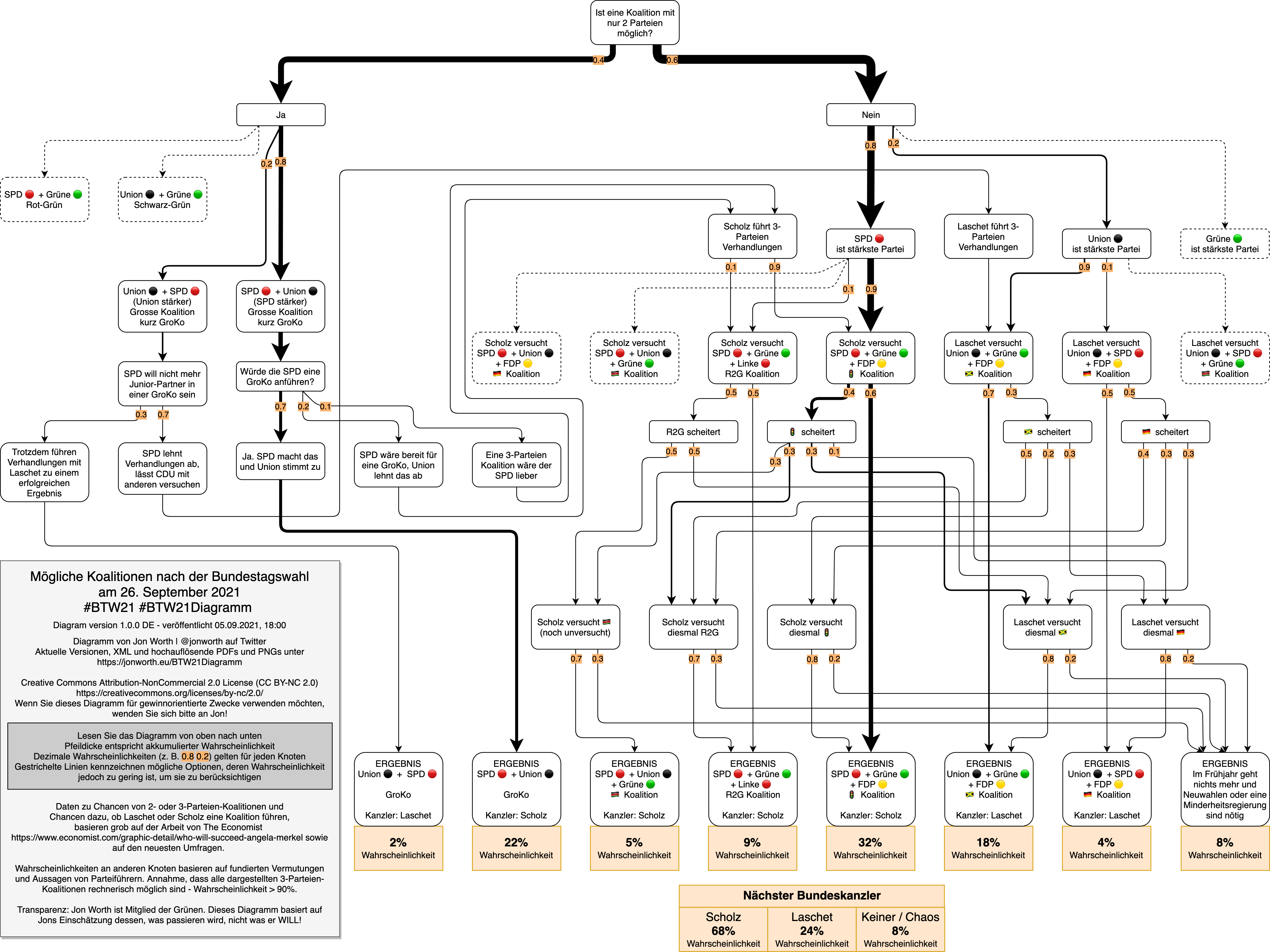 You can find all my previous Brexit Diagrams here.