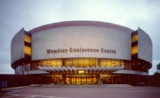 Wednesday last week I headed off to Wembley Conference Centre to sit the 'pre-selection' tests to become an EU civil servant – the dreaded concours. I've written a bit about it on the blog before. True to form, the tests contained some downright ludicrous questions. This was the best among them. Question 41, test b), concours EPSO/AD/25/05:
Parmi les personnalites mentionnes ce-apres une seule n'a pas recu le "prix Sakharov pour la liberte de l'esprit" donne chaque annee depuis 1988 par le Parlement europeen. Il s'agit de:
a) Xanana Gusmao
b) Taslima Nasreen
c) Salman Rushdie
d) Leyla Zana
Now, can someone please tell me why it could possibly be relevant to future work as a civil servant to know the answer to that? If you are interested, the correct answer is c) (I looked it up). Further, the tests are sufficiently peverse to mean you cannot leave the room early, there is no clock on the wall, and they insist you write your entire essay using their pen. Just because they have the power to demand such a thing I presume?
On a more positive note, I bumped into a number of people I haven't seen for a while at the concours, and after the first set of ludicrous tests everything became quite pleasant – there was a certain solidarity as we were all in the same ludicrous predicament.
Anyway, last but not least, there's this excellent piss-take about the concours that is worth reading. It's not very politically correct, but it did make me smile.
[UPDATED, 4.4.06, 15h45]
I've just been sent an unofficial set of answers to the questions in the concours. I can't remember all my answers in the tests, but I managed about 24/40 in test (a) for Administrators, about 33/40 in test (b) on general EU knowledge, and about 28/40 on test (c), the Verbal and Numerical Reasoning. I'm sure there will be many hundreds of people sitting the concours that did a lot better than that. I just have to wait until the end of May for the formal rejection letter…